ALPHA / SELECT PORTFOLIO ®
Our Client is Our First Priority ®
ALPHA / SELECT® PORTFOLIO
The Alpha/Select® Portfolio consists of closely-monitored, actively-managed partnerships selected for their top quintile investment performance in focused styles currently including:
Large cap growth equity
Large cap dividend value
Mid cap core equity
Small/mid cap growth equity
Emerging markets
Alternatives and Diversifying Strategies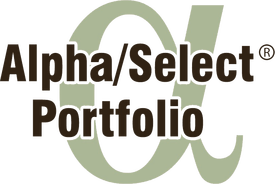 The performance of the portfolio manager is regularly evaluated. When a manager's performance falls outside of the benchmarks established for that style, funds are moved to a different, better-performing manager, which is more effectively delivering the desired results.
This portfolio can be utilized as a segment of a portfolio comprised of individual securities being managed to a similar objective, in which case its purpose is to serve as a benchmark for NTC's own investment performance or as a diversification tool for smaller portfolios.