TRUST SERVICES
Our Client is Our First Priority! ®
TRUST
Trust Solutions
Nevada Trust Company offers a full range of trust and estate services to individual and institutional clients. Trusts enable clients to achieve privacy and confidentiality by avoiding the public probate process. They ensure that assets will be managed into the future in the same manner they are today, consistent with the desires of the creator of the trust. Through us, clients can control, protect, administer and grow assets for future generations within the framework of the trust.
Transferring assets into a trust for designated beneficiaries at the time a client is unwilling or unable to administer them establishes a smoother transition using a corporate successor trustee to transition such responsibilities. A trust also achieves reduced estate settlement costs.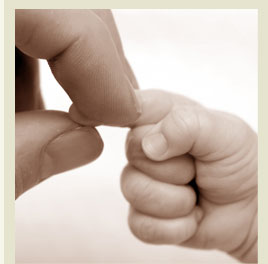 Our services include:
Competent and reliable trust administration, operations and asset custody
Strong, proactive relationships with a client's attorney and tax advisor
Absolute discretion and privacy in all relationships affecting the trust
Auditing and regulatory compliance
Coordinating tax returns
Maintaining the basis of assets held in trust
Providing accurate and timely fiduciary accounting reports
Administration of conventional, closely-held and complex assets
Investment management as required
Insuring trust assets with superior private commercial fiduciary insurance
Through Nevada Trust Company, clients can control, protect, administer and grow assets for future generations within the framework of a trust.
Major Types of Trusts
All irrevocable trusts in Nevada share the benefits of the unique statutory and tax environment in Nevada. That said, trusts can be divided into several categories, each detailing the primary purpose the trust was created to serve.
Nevada Asset Protection Trusts
Sometimes called self-settled trusts, asset protection trusts allow the trust creator to also be the beneficiary of the trust. Nevada Asset Protection Trusts (NAPTs) are commonly used to place valuable assets into an ownership status wherein they can be protected from future creditors and benefit from Nevada's state income tax-free environment. Assets commonly held in NAPTs include, but are not limited to:
Closely-held business interests
Investment portfolios
Entities owning asset portfolios
Real Estate
Intellectual Property Rights
Mineral Rights
Licensing Rights
Dynasty Trusts
In Nevada, trusts can last up to 365 years, making it the ideal venue in which to build a family legacy that can last for generations. Dynasty Trusts are usually set up with the goal of extending a family's legacy for generations. Assets held in the trust are protected from the liabilities of the trust's beneficiaries. Additionally, a trustee can assist beneficiaries to navigate through many of life's complications such as divorce, litigation, substance abuse, spendthrift behavior and many other circumstances without jeopardizing the assets held in trust.
Life Insurance Trusts
Also called ILITs, irrevocable life insurance trusts can own one or more life insurance policies. When the insured dies, the death benefit proceeds from the policy generally flow into the ILIT free of income taxes and, because they're own outside of the deceased person's estate, they avoid estate taxes. Funds held in an ILIT can be used to pay estate taxes on illiquid assets held inside the estate (such as a farm or ranch) and/or can be used as a family bank to finance a wide range of activities of the beneficiaries including education, purchase of a house or even launching a new business.
Business Trusts
Business trusts are set up for a variety of reasons, usually associated in some way with transitioning ownership of a closely-held business. Recently a novel use of the business trust has emerged to facilitate the installment sale of a closely-held business by providing significant tax benefits.
There is an array of different trusts designed to support charitable purposes. Some designs allow the trust creator to receive income from the trust during their lifetime or a specified period and then leave the remaining balance to a charity. Others provide income to the designated charity for a certain period during the grantor's life and then allow the grantor and/or their estate to retain the remainder. Both structures can provide significant current income tax benefits.
Special Needs Trusts
In cases where a beneficiary of a trust has special needs, a trustee with a very special skill set, compassion and the willingness to provide the necessary services to these individuals. Special needs trusts with which Nevada Trust Company has experience include:
Severely injured minors and adults
Adults with addiction issues
Individuals with mental and physical handicaps
Guardianship
Eldercare