ASSET PROTECTION TRUST
Our Client is Our First Priority®
ASSET PROTECTION TRUST
At Nevada Trust Company, we take a comprehensive approach to developing asset protection strategies with clients. Many asset protection plans focus entirely on protecting assets from judgment creditors. However this is only one, albeit a very important one, dimension of asset protection. We consider asset protection from a broad perspective:
Assets need to be protected from judgment creditors who can originate from a variety of circumstances:

Personal liability litigation
Business liability litigation
Divorce
Family disputes
Business disputes

Estate and retirement planning opportunities are an essential consideration in asset protection planning.
Cash flows are also considered an asset requiring protection and enhancement in a comprehensive strategy.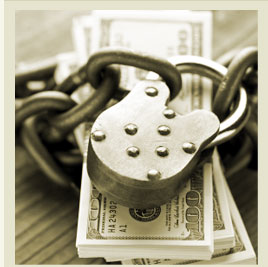 In this consulting category, we work with legal and tax experts with decades of experience in developing custom solutions for clients. Emanating from the specific needs of a client, asset protection strategies can range from a simple solution to one that is complex and comprehensive. The final outcome reflects our client's preferences.
Simple Asset Protection Solutions
Simple strategies revolve around the use of one or more irrevocable Nevada Asset Protection Trusts (NAPTs)to hold assets. These trusts have the following benefits:
Easily created
Very effective in protecting assets
Achieve beneficial estate tax outcomes
Address complex family circumstances
Nevada statutes offer a dynasty feature that facilitates a 365-year duration
An independent third-party trustee ensures a fiduciary standard, objective administration, and effective management of the assets
Avoids probate in an estate
Comprehensive Asset Protection Solutions
At Nevada Trust Company, we have developed the Family Wealth Enterprise (FWE), which is designed to provide a more thorough level of protection across all of the considerations listed above. A FWE is comprised of a group of entities organized solely to conduct the business of managing and protecting a family's wealth, cash flows and legacy interests.
The general organization of the FWE separates risk assets, such as rental property, vehicles and business interests, from safe assets, such as cash and marketable securities, by the use of separate carefully selected business entities. The design of a business enterprise and ownership structure provides the following benefits:
Very effective at protecting assets
Preserves cash flows by utilizing substantial tax beneficial plans
Family control is retained in managing the FWE assets (no third-party trustee is required)
Perpetual existence is available
Potentially large estate tax benefits can accrue from the FWE
Hybrid Asset Protection
For the ultimate level of protection, a hybrid model can be developed wherein a trust, or multiple trusts, can be employed to own the FWE, thereby leveraging the benefits of both approaches.
Click Here To Request A Strategic Financial Evaluation